Alaska Airlines is offering a special status match for Delta elites who are dissatisfied with the recent changes made to the SkyMiles program. This status match opportunity allows Delta flyers to transfer their current status to Alaska Airlines for the remainder of 2023.
It is important to note that Alaska Airlines does not accept individuals who have previously had a status match with them, regardless of how long ago it was. This is a standard policy, and there are currently no exceptions to this rule. However, Alaska Airlines has expressed that they will confirm with their leadership to ensure there is no leeway in this policy.
To take advantage of this status match offer, Delta flyers must provide proof of their current Delta status, including year-to-date MQMs, status, and next year's qualified status. If eligible, Alaska Airlines will grant the matched status through December 31, 2024, if the individual either has or opens an Alaska Airlines Visa or Alaska Airlines Business Visa by December 31, 2023. Alternatively, they can complete a status challenge by flying a certain number of miles on Alaska Airlines-operated flights.
One interesting aspect of this offer is that if the individual already has one of the Alaska Airlines credit cards, they will be bumped up to the next tier of status. For example, if the individual currently holds Delta Platinum or Diamond status and will maintain that status through 2024, they will be matched to Alaska Airlines' top-tier MVP Gold 100K status.
Alaska Airlines has provided a chart detailing the matching statuses based on the expiration of the individual's SkyMiles status and their cardholder status.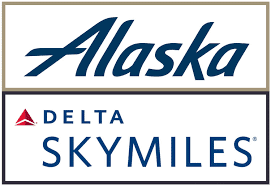 To participate in the status match, individuals can visit the Alaska Airlines website and follow the instructions provided.
It is also recommended that individuals consider obtaining an Alaska Airlines credit card, as they offer the best sign-up bonuses. The personal card currently offers 62,000 miles, and the business card offers 50,000 miles, both of which require a minimum spend within the first three months. Additionally, both cards come with a Companion Fare offer.
Overall, this status match opportunity from Alaska Airlines provides Delta elites with a chance to transfer their status and enjoy the benefits of Alaska Airlines' MileagePlan program.