Overnight sleeper trains have become a popular mode of travel in recent years, particularly in Europe. However, train enthusiasts and curious travelers in the United States may be wondering how they can experience this trend.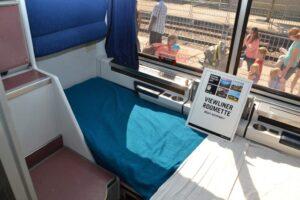 Fortunately, Amtrak, the leading passenger train operator in the U.S., offers several overnight sleeper train routes, making Fall the perfect time to try them out and enjoy the stunning fall foliage.
While it is true that sleeper cars are more readily available in Europe, Amtrak does operate multiple routes featuring sleeper cars. In fact, they have plans to upgrade 14 sleeper car routes across the country. In the meantime, travelers can book rides on several Amtrak routes that include private rooms, ranging from small roomettes to larger bedroom suites and family rooms. Roomettes and family rooms provide access to shared bathrooms and shower rooms on board, while larger bedrooms and bedroom suites have their own private bathrooms with showers.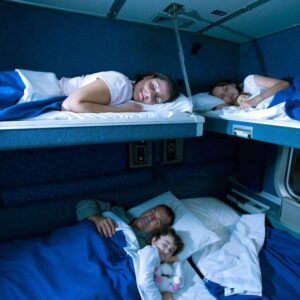 One of Amtrak's unique offerings is the Auto Train, which allows passengers to store their cars, vans, small boats, and other recreational vehicles on board specialized auto carriers. This overnight sleeper train runs between Lorton, Virginia, near Washington, D.C., and Sanford, Florida, near Orlando. It is a convenient option for those looking to do a road trip or visit Disney World after exploring the nation's capital.
For a longer and more scenic ride, the California Zephyr is a must-try. This route takes passengers from Chicago to Emeryville, California, near San Francisco. Along the way, travelers will pass through the farmlands of Illinois, Iowa, and Nebraska, before ascending the Rocky Mountains and enjoying breathtaking mountain views in Colorado. The train then traverses the Great Basin Desert and the Sierra Nevada Mountains before reaching California's Central Valley and the San Francisco Bay Area.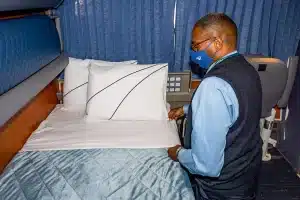 The Coast Starlight is perfect for those who want to take their time and enjoy the Pacific Coast. This train runs from Seattle to Los Angeles, offering majestic views of the Cascade Mountains, the Willamette Valley, Mount Shasta, and the stunning California coast. Passengers will have the opportunity to experience the beauty of Santa Barbara and enjoy jaw-dropping views of the Pacific Ocean.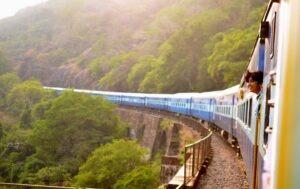 If cooler vibes and mountain views are what you're after, the Empire Builder is the ideal choice. This train departs from Chicago and takes passengers through the Northern Great Plains, Glacier National Park, and the rugged mountains of Northern Idaho before reaching Seattle or Portland. The journey offers a unique blend of scenic landscapes, including deserts, ranches, and alpine towns.
Lastly, the Southwest Chief is another popular option, running from Chicago to Los Angeles. Passengers will experience captivating views of red rock formations and desert landscapes as the train passes through Kansas, Southern Colorado, New Mexico, and Northern Arizona's Navajo Country. The journey concludes with scenic mountain views in the San Bernardino Mountains before arriving in Los Angeles.
When embarking on an overnight sleeper train adventure, it is important to remember that the journey will take longer than other modes of transportation. However, the purpose of these trains is to provide a slower and more enjoyable travel experience. So sit back, lie in bed, look out the window, and relish in the beauty of the landscapes passing by.
In conclusion, while sleeper trains may not be as common in the United States as in Europe, Amtrak offers several overnight sleeper train routes that allow travelers to take in the picturesque fall foliage and experience the joy of slow travel. Whether you choose the Auto Train, California Zephyr, Coast Starlight, Empire Builder, or Southwest Chief, you are in for a memorable and scenic journey. So hop on board and enjoy the ride!