Are you tired of overpaying for flights and hotels? Do you wish there was a magical tool that could help you find the best travel deals effortlessly? Well, your wish has just come true! Introducing the Travel Arrow extension, a game-changer in the world of travel. This article will guide you through the incredible features of this extension and how you can use it to save hundreds, if not thousands, of dollars on your next trip.
Section 1: Beat Google Flights with Travel Arrow
How it Works
One of the most compelling features of the Travel Arrow extension is its ability to beat Google Flights at its own game. When you search for flights on Google, the extension automatically converts your search to other travel search engines like Skyscanner and Kayak. This feature allows you to access hidden fares that could be significantly cheaper. For instance, a flight from Dallas to Madrid that costs $1,900 on Google Flights was found for just $1,100 on Skyscanner through Travel Arrow. That's a whopping $800 in savings!
Why You Should Use It
The Travel Arrow extension is a must-have for frequent flyers and budget travelers alike. It's like having a personal travel agent that scours the internet for the best deals for you. And the best part? It's completely free to use! Install it now and start saving on your flights.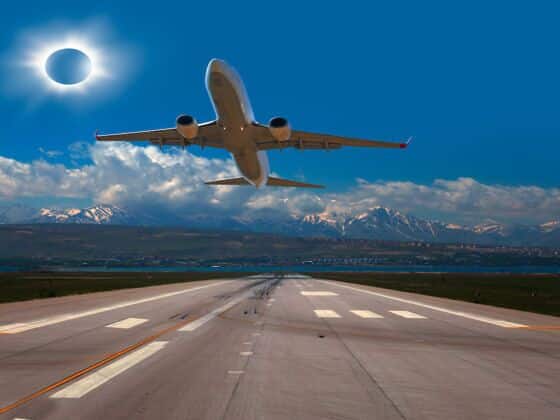 Section 2: Hotel Deal Reveal
The Magic Behind the Curtain
Another incredible feature of the Travel Arrow extension is the Hotel Deal Reveal. This feature works exclusively on Priceline and Hotwire, revealing the names of hotels listed under their "Express Deals" or "Hot Rates," which are usually hidden until you book. This means you can book luxury 4- and 5-star hotels at massive discounts—up to 60% off—without the uncertainty of not knowing where you'll be staying.
How to Activate It
To activate this feature, simply navigate to the "Express Deals" section on Priceline or Hotwire. The Travel Arrow extension will automatically pop up and reveal the name of the hotel, allowing you to book with confidence.
Section 3: Travel Arrow Deals and Miles
Limited-Time Offers
Travel Arrow doesn't just stop at flights and hotels; it also brings you limited-time discount codes, seasonal promotions, and offers from top airlines and hotels. These deals are displayed directly within the extension, making it easier than ever to save on your travel expenses.
Earn While You Shop
Another fantastic feature is Travel Arrow Miles. By shopping online through the extension, you can earn miles redeemable at your favorite airlines and hotels. These miles are earned on top of any credit card points, essentially giving you double cashback. To see how many miles you've earned, simply click on the "My Miles" tab within the extension.
Conclusion
The Travel Arrow extension is a revolutionary tool that every traveler should have in their arsenal. From beating Google Flights to revealing hidden hotel deals and offering limited-time discounts, this extension is your one-stop-shop for all things travel savings. So why wait? Install the Travel Arrow extension today and start maximizing your travel budget like never before.
Appendix/Additional Resources