Utah is a unique and interesting state that has gained popularity as a top travel destination. With stunning natural attractions, friendly locals, and strong religious undertones, Utah offers a one-of-a-kind cultural experience. In recent years, the tourism industry in Utah has seen significant growth, with visitor numbers surpassing pre-pandemic levels. Here are six reasons why Utah is breaking tourism records and why it should be on every traveler's radar.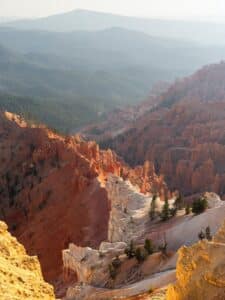 1. Zion National Park: One of Utah's biggest attractions is Zion National Park, which has captivated visitors with its breathtaking beauty. Located close to Las Vegas, the park is easily accessible and offers stunning red rock formations, scenic trails, and diverse wildlife. Whether you visit in the summer or fall, Zion National Park is a must-see destination.
2. Solo Traveler's Paradise: Solo travel has become a popular trend among travelers, and Utah is the perfect destination for those seeking solitude. With its picturesque parks like Zion, Arches, and Kanab, Utah allows solo travelers to connect with nature and appreciate their own company. The state is also home to dark sky parks, ideal for stargazing or enjoying a magnificent sunset away from city lights.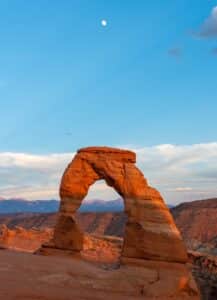 3. Salt Lake City: While Salt Lake City may not be the first place that comes to mind for a city escape, it is gradually gaining popularity. Beautiful mountains surround Salt Lake City, which has a mix of urban conveniences and outdoor attractions. With the opening of a new airport and major sports events, Salt Lake City is attracting more visitors than ever. Quirky towns like Ogden, with its artsy scene and charming downtown, are also worth exploring.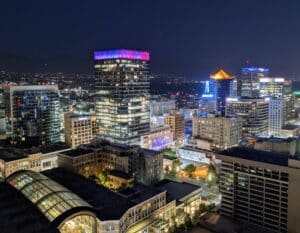 4. Pop Culture Influence: Utah may not be synonymous with celebrity culture, but it has gained recognition from various celebrities. Personalities like Joe Rogan and Post Malone have expressed their love for the state, with Post Malone even choosing to call Salt Lake City home. The influence of celebrities and pop culture references in TV shows and movies has put Utah on the map as a destination worth visiting.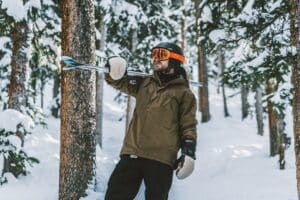 5. Skiing: Utah is renowned for its world-class ski resorts, making it a popular destination for winter sports enthusiasts. With record-setting snowfall in recent years, Utah offers excellent skiing opportunities. Whether you choose to visit the famous Park City or opt for more affordable options like Cherry Peak or Beaver Mountain, Utah's ski slopes are a major attraction.
Travel Insurance: As with any trip, it is important to have travel insurance to protect yourself and your belongings. Whether you are exploring Utah's natural wonders or enjoying the urban attractions, having travel insurance ensures peace of mind and financial protection in case of unforeseen circumstances. Get various quotes to compare rates
In conclusion, Utah is an underrated state that has experienced a surge in tourism in recent years. With its stunning natural attractions, unique culture, and increasing popularity among celebrities, Utah offers a diverse and memorable travel experience. Whether you are visiting Zion National Park, exploring Salt Lake City, or hitting the ski slopes, Utah has something to offer every traveler. So, why not add Utah to your travel bucket list?